WHO ARE WE?
Based in Romsey, Hampshire,
PureHeat is the place to go for
all your heating needs!
Welcome to Pureheat. We are an independent company based in Romsey, Hampshire. We specialise in the installation of solid fuel appliances and all aspects of plumbing, heating & gas services. We can supply your new woodburning, mult-fuel, gas stove, or fireplace. We can even supply you with all your chimney component needs.
Every member of our team has been trained to a very high standard and received a Hetas/Gas safe accreditation. They are highly skilled in their field giving you peace of mind knowing all work will be completed to the highest standard, guaranteeing a job well done.
What's more is we pride ourselves upon the way in which we manage our customers needs, we constantly seek to provide a seamless service. So whether you are looking for a plumber, a heating engineer, or even a beautiful stove to add character to your home, then look no further.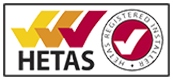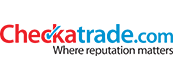 OUR STOVES
Our focus is to make all your ideas a possibility.
Get in touch with us today to arrange for our in-house Hetas/Gas Safe registered installer to undertake a site visit and quote you for an installation.
HAPPY CLIENTS
We went to a number of shops first coming away feeling like our questions hadn't been answered. After leaving pureheat we had all the answers we needed. Installation was brilliant and fireplace looks amazing. And after care has been superb. Would highly recommend pureheat to everyone.
We've used John / Pureheat for a number of years and have always been very satisfied with all aspects of his work. The installation of the wood burner and twin wall chimney system was carried out in a highly professional and courteous manner. He gave his time to provide clear explanations of what was being done when the burner and chimney were being installed, and then, most importantly, has provided the after sales backup to ensure you are completely happy with his work.
Existing system boiler and tanks removed and all waste removed from site. New combi boiler supplied and fitted. The work was carried out in a thoughtful and very professional manner. Mr Nicholson is obviously well experienced and highly skilled, he is polite and courteous at all times. The work done is to a high standard, with us being kept informed of progress at all times. We are very satisfied with the job and the way the work was completed. We would have no hesitation in recommending Mr Nicholson and he will be our first choice if other work within his remit is required in the future.
John carried out the work to a high standard and we are happy with the end result. He is very knowledgeable about all the regulations surrounding installation of stoves and spent a lot of time with us before the work started making sure we had all the information we needed and made the right decisions. He worked very hard every day, put in the hours required and always tidied up after himself. I would definitely recommend his services to anyone.
USEFUL INFO
OUR SHOWROOM
Our showroom in Romsey is where you can start to visualise your perfect stove. We have stoves to suit every taste.
From traditional to contemporary there are many choices to choose from, some of which are on live display.
You can take a look at the many different styles, colours, materials and finishes and talk to our experienced staff about your project.
Our staff are Hetas trained so they'll be able to help make sure you get the right product for your situation.
We are also able to provide care and maintenance products and other accessories to compliment your stove or fireplace.
POLITE NOTICE
We very much welcome children into our showroom; but due to the live stove displays children must be accompanied by an adult at all times and are the sole responsibility of parents or guardians whilst in our premises.
OPENING TIMES
Monday – 10am – 4pm
Tuesday – 10am – 4pm
Wednesday – 10am – 4pm
Thursday – 10am – 4pm
Friday – 10am – 4pm
Saturday – 10am – 2pm
Sunday – CLOSED